Generate leads for your MSP
There's Never Been an Easier Way to Market Your IT Company
Imagine if you could execute a new, professionally designed lead generation campaign month after month
- with little to no effort - ranging from topics on cybersecurity to VoIP and everything in between. And imagine if you could do it at a fraction of the cost of a full-service, outsourced marketing program? How would that impact your sales pipeline and accelerate your growth? What would that do for your MSP? What would that do for you?
That's why we created Mach SS, a subscription-based plan that provides IT Service Providers like you with access to a growing library of proven marketing campaigns on a variety of topics. With the Mach SS plan, you can choose from over 50 playbooks that include all the marketing assets you need to do just that!
Plus, you can rest assured that you're not alone on this journey. You will enjoy the added benefit of a Marketing Concierge to assist you in the selection of monthly playbooks, as well as the setup of email campaigns within ConnectWise Marketing or Prospectopia.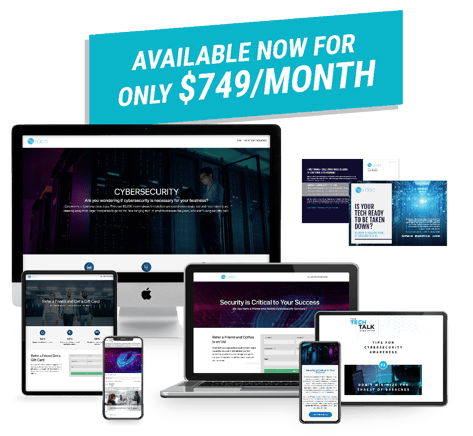 Marketing Playbooks Include:
New Client Prospecting Emails

Word of Mouth Referral Emails

Existing Client Newsletters

Landing Page

Direct Mail Design

Topical Blogs

Marketing Brochure

Social Media Campaign

Topical On-Demand Webinar

PowerPoint Deck for Live Presentation by You

Search Engine Marketing & Paid Social Media Ad

Campaign Final Touch Appointment Setting Script for Prospective Clients
Request a FREE Growth Assessment and talk to a Growth Consultant today!